Gazing in the wee hours out me bedroom window
Glittering like diamond dust strewn all about a full moons glow
Be the stars and galaxies of the cosmos to behold
My mystical theather of the real and surreal awaits to unfold
It won't be long till these lids close over me eyes
As I begin to doze off in the far distance my Black Bird flies
Falling into deeper slumber my inner eye opens wide
Cast upon a mystical dreamscape be images my Black Bird spied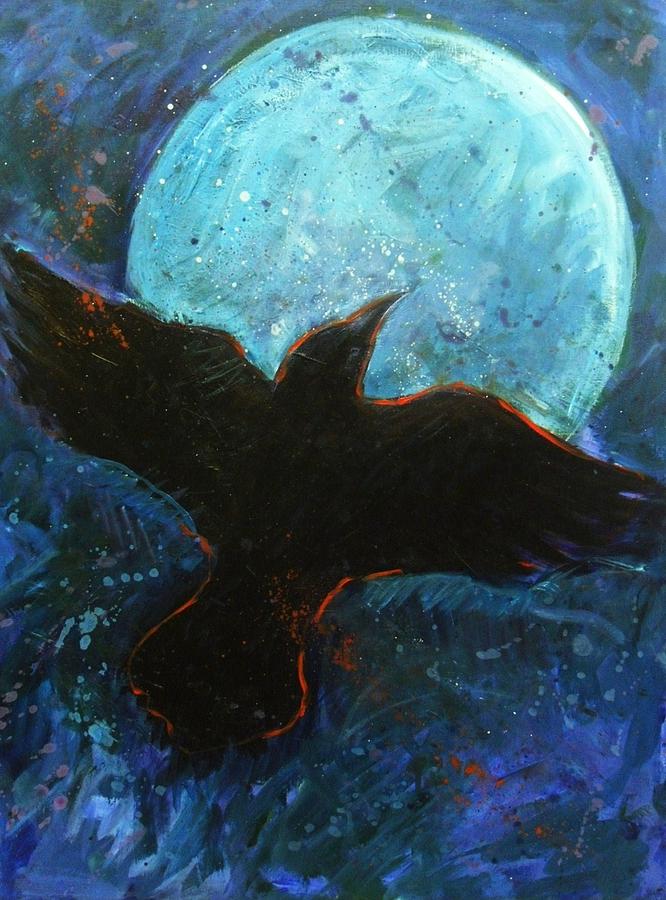 Ah yes I can see it now winging ever so high among the moon and stars in this night sky.
As gathering shades of star dust slowly swirl about and begin to coalesce as it flies by.
Into visions of people places and events that happened then, happen now and tomorrow.
Sceens of family, friends and all my lovers of now and then I could beg steal or barrow.
All save for she who also commissioned my Black Bird with this dark spiritual charge.
As our familiar portal between this haunted mystery of her and me that looms so large.
That our ghostly souls so deep in this forbidden love so long a time ago yet still survives.
Reconstituted and reconsummated in lives lived again and again over the ages never dies.
Not then, not now not ever for all time and is not just another wishful mirage.
Black Bird
~